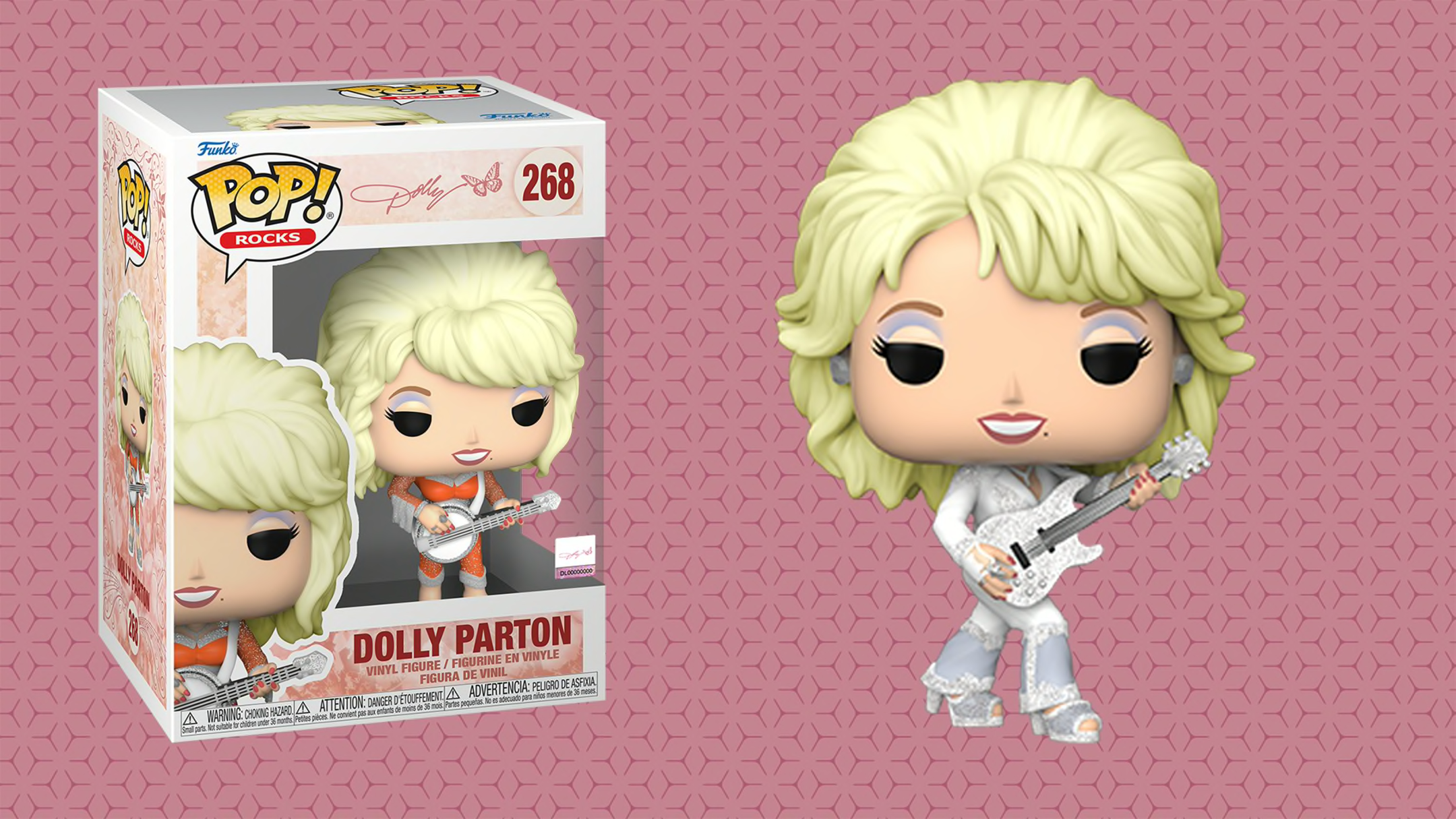 Just in time to celebrate her 77th birthday, Funko has released a pair of collectible figures commemorating iconic country singer/songwriter Dolly Parton.
Comes in two versions – one has her holding a banjo and wearing a bedazzled and fringed orange outfit; the other one has her holding an electric guitar and dressed in the white jumpsuit she wore for her appearance at Glastonbury in 2014.  Her signature blonde hair also appears to be slightly different between the two figurines.
Although I was sort of expecting each of the plastic figures to be sporting THREE of the oversize square shapes that have become the hallmark of the Funko line...

-"BB"-