Jarlaxle wrote:Your mechanic is, quite simply, ripping you off. A NEW (not rebuilt) rack & pinion is less than $300. A quality (Cardone) rebuild is $170... Ray, kindly fuck off.
If you cut and paste my URL it directs you to the Cardone R&P, and it's cheaper than Rock Auto.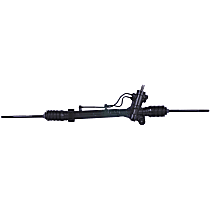 And "kindly fuck off?" Thanks for being so polite in your dismissal, asshole.