Posts: 8816
Joined: Thu Dec 03, 2015 1:10 pm
Location: Surrounded by Trumptards in Rockland, WI – a small rural village in La Crosse County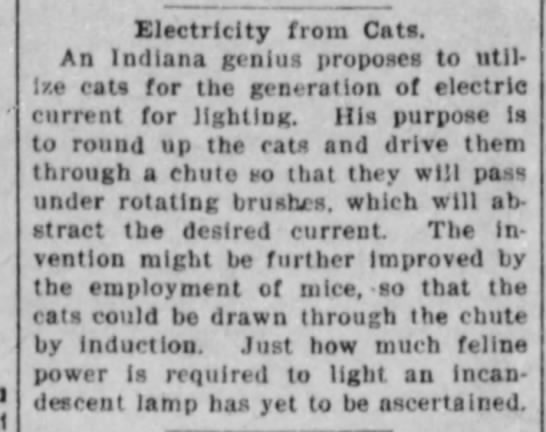 From the Berea (KY) Citizen, 1905.

-"BB"-
Yes, I suppose I could agree with you ... but then we'd both be wrong, wouldn't we?
---
Would the electrical cable used to hook up people to cat power plants be called a Fee-Line?
---
never under estimate the power of pussy to change the lives of men...

it doesn t make things easy tho...

it makes things hard
---
Last edited by
liberty
on Fri Nov 17, 2023 3:37 am, edited 1 time in total.
I expected to be placed in an air force combat position such as security police, forward air control, pararescue or E.O.D. I would have liked dog handler. I had heard about the dog Nemo and was highly impressed. "SFB" is sad I didn't end up in E.O.D.
---
Posts: 3939
Joined: Fri Feb 12, 2016 5:35 pm
Location: Near Bear, Delaware
I only hope that somewhere RayThom is reading this thread. Snailgate.
---
c,mon liberty i realize that i am sometimes profound, but i don t deserve to have my quotes written in red
---